British Charcuterie Live - The Home of Charcuterie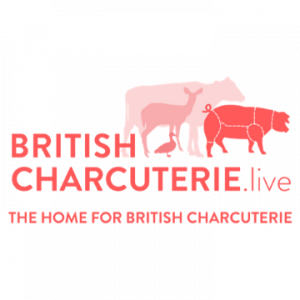 In 2018, British Charcuterie Live was founded by Henrietta Green – Award-winning Food Writer & Food Futurologist – to celebrate the best of British charcuterie.
Our aim is to promote quality, variety & understanding of British Charcuterie. The British Charcuterie Live Awards attract an ever-increasing number of producers & products and are recognised as bench-marking the standards for this growing sector of craft British food..
As well as the awards, British Charcuterie Live also run tastings and attend fairs and events, both consumer and trade, to further highlight the range, quality and diversity of British Charcuterie.
Some highlights from the 2018 Awards held at Countryfile Live….
Source: YouTube via British Charcuterie Live Channel | All copyrights belong to the respective owners under License: Standard YouTube License
The awards were originally scheduled for Summer 2020, however due to the issues related to Covid-19 the event has been re-scheduled to the week 12th – 16th April 2021. 
There are 9 category classes into which products may be entered to win an award – Gold, Silver & Bronze medals are awarded based upon the overall score achieved in judging – each class having an overall 'Best in Class' winner.
Two classes that may be of interest….
Class 7 British Regional Products sponsored by Weschenfelder Direct
This class includes any traditional British regional recipes such as Hogs Pudding, Black Pudding, White Pudding, Haslett, Faggots, Bath Chaps, Lincolnshire Chine etc.
Class 8 "House Made" Products sponsored by The Staff Canteen
This class includes any cured products made in a restaurant, hotel or pub kitchen by the kitchen staff for serving within their own restaurants and bars
In the final round of judging, the highest scoring products are assessed again with 9 Star Awards to be earned for the best of the best British Charcuterie….
Just as the awards have evolved since their inception, so has the
judging criteria
. Changes to the process in 2020/21 have been made to ensure full transparency and to further strengthen the independent judging process. As in previous years, the Awards will be
judged by a panel of experts
– charcuterie specialists and buyers, industry leaders, chefs and food writers 
(which incidentally includes yours truly – how exciting!!)
.
Head Judge

is Keith Fisher, Chief Executive of the Institute of Meat
Head Technical Judge is Steve Lamb, Curing & Smoking Expert, Author & Food Consultant
Experts include Adam Handling, Cara Houchen, David Lidgate, Elisabeth Luard & Ruth Watson
Entry to the Awards is via the British Charcuterie Live website.
Cost per Single Product Entry is £35. Discounts are available for multiple entries.
Fees are charged to contribute toward the administration of the event. For your business, consider these fees offset by the range of benefits available to award entrants.
On behalf of British Charcuterie Live, we would like to invite our business members and followers of the BlackPudding.Club [farmers, artisans, butchers, charcuterie, chefs / restaurants] to take part in the event.
With a focus on traditionally British products, it is a great opportunity to benefit from participation* in the awards.
* As part of the benefits available (see link above), entrants to classes 7 and 8 are eligible for 50% OFF Standard Listing or Premium Listing (for the first year) in the BlackPudding.Club Directory – an opportunity to promote your business / product(s) through the BlackPudding.Club Network.
For more information contact:
Follow British Charcuterie Live on Social Media